FIND AND HIRE THE RIGHT WORKERS EVERY TIME
Temporary Staffing | On Demand Staffing | Hire Temporary Workers
Hire a Sales & Marketing Support Representative
Gig Workers
Gig · Flex · Project · Freelance
Save time and money sourcing and hiring local, skilled, and insured workers with Fulcrum Get Workers staffing
Gig – Flex – Project and Freelance Workers and Employers seeking scalable, quick to deploy and highly job relevant skilled resources with an innovative, integrated and singular platform offering flexible options to quicker to market and more cost effective business outcomes with Employers.
Gig Workers are quickly deployed, have up to date job skills and are scalable and adaptable to changing environments.
Let us be part of your long term strategy for finding Gigs or creating business deliverables with the partnering of Gig Workers.
In today's fast changing markets and economy, producing business outputs and outcomes to stay relevant and profitable is not always easy.
Get paired with a specialized, full-time, or freelance recruiter so that, right from the start, you get exactly what you need in a new hire, or a new job. Our recruiters are experts at matching creatives, marketers and technology mavens with businesses in need of top talent.
We Connect Gig Workers With Employers!
Gig Workers
Hire on-demand labor fast.
Quickly fill shifts, scale your workforce, or place extra hands on deck with Get Workers.
We're Making Work More Accessible
We create job opportunities that truly work for everyone. We're helping people access work that typically face barriers to traditional employment through accessible opportunities and non-biased matching practices.
We hire the best
So you can simplify your search. Each Fulcrum employee is highly qualified, fully-vetted and compliant so you don't have to worry about filling your staffing gaps. Simplify your staffing with Fulcrum so you can focus on bringing your business to the next level.
Temporary
Full-time workers require full-time shifts. Using Fulcrum pool of temp workers ensures that you only pay for the resources you need at the time you need them.
We are on a mission to help job seekers access opportunities and business find and retain talent in an ever-changing employment landscape.
Permanent
You are welcome to offer any of our temporary workers a full-time position without placement or temp-to-perm fees. It's our way to ensure you see us as partners helping you and your business.
We have a passion to allow our staff to build their schedules, preventing burnout and leading to more effective work.
We believe there's a better way to achieve success. A better way for our professionals to balance their work and life. A better way for our business partners to engage and fill staffing gaps to ensure their business runs smoothly.
We Take Care Of
Recruitment
Onboarding
Compliance
Payroll Processing
Performance Management
We connect workers with businesses—big and small. Whether you're finding new ways to earn, or filling your staffing needs, it's just a few clicks away.
Our Values
We build trust through responsible actions and honest relationships, and treat people with respect, dignity, and professionalism
Provide our staff and clients with innovative technology and superior quality, value, and support
Value and develop our staff's diverse talents and independence
Hold our clients, staff, and ourselves accountable for our words, actions, and results
Financial Management
Financial Management
The Notch Store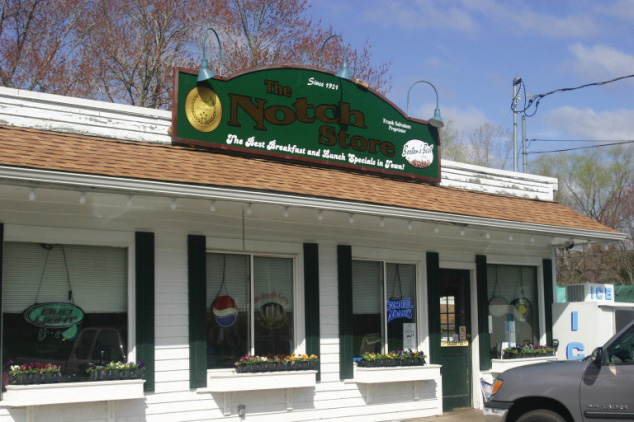 No small business, or for that matter no large business, becomes a landmark and community-gathering place overnight. It takes time along with some very sharp management skills. In the case of the Notch Store, a local legend in Cheshire, Connecticut, it took ninety years and three generations of family members.
The business began in 1921 when Pauline Salvatore recognized a business opportunity. Her husband Mike worked in the nearby quarry, and she recognized that the employees needed a location where they could buy groceries for their lunch or to bring home for dinner. She began to sell them from her living room. Soon the business located to a facility next to her home. The name Notch Store came from its use in the quarry.
A few years later, Mike left the quarry and began to work with Pauline. Over the years, the Notch Store evolved as customer needs changed. They began to expand their offerings. The physical store was enlarged. A gasoline pump was installed, and for several years, one wall of the store carried auto parts.
In 1967, Mike and Pauline's son Frank and his wife Josephine took over the operation of the business. In the 1970s, the Notch Store extended its offerings to include deli items and lunches. It even offered a homemade cider every fall. The business grew and included its third generation of Salvatores—Frank Jr.
In the early 1990s, Frank Jr. was in charge of operations. Like any business man, he was open to suggestions from others, including his employees. One woman who worked for Frank Jr. suggested that he add breakfast sandwiches to the menu. To make these sandwiches, Frank Jr. needed a restaurant-quality stove. In one of those strange twists of life, Frank Jr. had a friend who knew Joe Namath and his wife. The Namaths were building a new home, and Joe's wife did not like the stove in the home. Frank Jr. acquired it, and since then, the breakfast sandwich offerings have become a major staple in the Notch Store.
No business develops without encountering problems, and the Notch Store was no exception. Several years ago, a number of customers complained that they had become ill from the Notch's cider. This was followed by several lawsuits. For most businesses, this might have been a fatal crisis and financial ruin. Fortunately, years before, Frank Jr. had listened to his brother Robert's advice (Robert was in the insurance industry). The Notch Store had $2.3 million in insurance coverage, which was more than enough to ensure its survival. For several reasons, including recognition of the risk of serving food to the public, the Notch Store has adopted a limited liability corporation format. Even with the best of financial planning and risk reduction strategies, many businesses have to deal with factors beyond their control. The recent economic downturn has meant that there is a significant reduction in new homes being built in Cheshire. This means that there are far fewer builders buying breakfasts and lunches, but Frank Jr. is coping with a small line of credit at a local bank. The future is still bright for the Notch Store and so is the possibility of it continuing into a fourth generation.Frank Salvatore (owner), in discussion with the authors.