FIND AND HIRE THE RIGHT WORKERS EVERY TIME
Temporary Staffing | On Demand Staffing | Hire Temporary Workers
Hire a Sales & Marketing Support Representative
Gig Workers
Gig · Flex · Project · Freelance
Save time and money sourcing and hiring local, skilled, and insured workers with Fulcrum Get Workers staffing
Gig – Flex – Project and Freelance Workers and Employers seeking scalable, quick to deploy and highly job relevant skilled resources with an innovative, integrated and singular platform offering flexible options to quicker to market and more cost effective business outcomes with Employers.
Gig Workers are quickly deployed, have up to date job skills and are scalable and adaptable to changing environments.
Let us be part of your long term strategy for finding Gigs or creating business deliverables with the partnering of Gig Workers.
In today's fast changing markets and economy, producing business outputs and outcomes to stay relevant and profitable is not always easy.
Get paired with a specialized, full-time, or freelance recruiter so that, right from the start, you get exactly what you need in a new hire, or a new job. Our recruiters are experts at matching creatives, marketers and technology mavens with businesses in need of top talent.
We Connect Gig Workers With Employers!
Gig Workers
Hire on-demand labor fast.
Quickly fill shifts, scale your workforce, or place extra hands on deck with Get Workers.
We're Making Work More Accessible
We create job opportunities that truly work for everyone. We're helping people access work that typically face barriers to traditional employment through accessible opportunities and non-biased matching practices.
We hire the best
So you can simplify your search. Each Fulcrum employee is highly qualified, fully-vetted and compliant so you don't have to worry about filling your staffing gaps. Simplify your staffing with Fulcrum so you can focus on bringing your business to the next level.
Temporary
Full-time workers require full-time shifts. Using Fulcrum pool of temp workers ensures that you only pay for the resources you need at the time you need them.
We are on a mission to help job seekers access opportunities and business find and retain talent in an ever-changing employment landscape.
Permanent
You are welcome to offer any of our temporary workers a full-time position without placement or temp-to-perm fees. It's our way to ensure you see us as partners helping you and your business.
We have a passion to allow our staff to build their schedules, preventing burnout and leading to more effective work.
We believe there's a better way to achieve success. A better way for our professionals to balance their work and life. A better way for our business partners to engage and fill staffing gaps to ensure their business runs smoothly.
We Take Care Of
Recruitment
Onboarding
Compliance
Payroll Processing
Performance Management
We connect workers with businesses—big and small. Whether you're finding new ways to earn, or filling your staffing needs, it's just a few clicks away.
Our Values
We build trust through responsible actions and honest relationships, and treat people with respect, dignity, and professionalism
Provide our staff and clients with innovative technology and superior quality, value, and support
Value and develop our staff's diverse talents and independence
Hold our clients, staff, and ourselves accountable for our words, actions, and results
People and Organization
Chapter 12-
People and Organization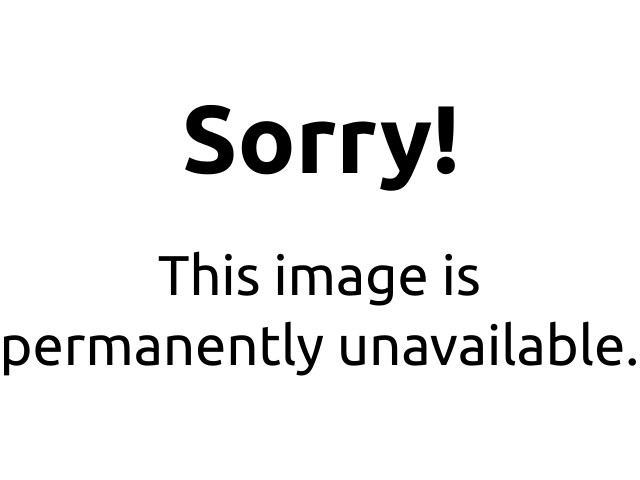 The idea for Unnamed Publisher, the publisher of this book, started on a business trip to Chicago in 2006. Co-founders Jeff Shelstad and Eric Frank, who were both working at a large educational publisher at the time, decided they wanted to move away from the limitations and the frustrations of the traditional publishing industry. Veterans of the higher education publishing industry. Their vision was to create a new publishing company that offered a lot more choices to students, professors, and authors.
"Students can't afford to pay $200 for a textbook. The old business model wasn't adapting fast enough to the Internet, where so much information was available for free or low-cost," says Jeff, referring to traditional publishers. "We knew there had to be a better way to publish high-quality material and eliminate price and access barriers."
Since its beginning in 2007, more than thirty employees have joined this fast-growing start-up, located just north of New York City, in Irvington, New York. The company has become a recognized pioneer in transforming higher educational publishing and textbook affordability.
FWK is upending the $8 billion college textbook industry with a new business model that focuses on affordability and personalization. Professors who assign FWK books are free to revise and edit the material to match their course and help improve student success. Students have a choice of affordable print and digital formats that they can access online or on a laptop, tablet, e-reader or smartphone for a fraction of the price that most traditional publishers charge.
Rather than hamper the company's growth, the economic downturn has actually highlighted the value of its products and the viability of its business model. Despite the bad economy, FWK has been able to raise over $30 million in venture capital. Clearly, they are doing something right.
The numbers tell the story. Since the launch of their first ten books in spring 2009 (there are more than one hundred fifteen books to date), faculty at more than two thousand institutions in forty-four countries have adopted FWK books. As a result, more than 600,000 students have benefited from affordable textbook choices that lower costs, increase access and personalize learning.
In 2010, 2011 and 2012, EContent magazine named FWK as one of the top one hundred companies that matter most in the digital content industry. FWK was also named 2010 Best Discount Textbook Provider by the Education Resources People's Choice Awards.
What is particularly refreshing is Jeff's philosophy about people and work. "Give talented people an opportunity to build something meaningful, the tools to do it, and the freedom to do one's best." He believes in flexibility with people and their jobs, and, to that end, employees have the option to work remotely. There is no question that FWK is an innovator in the educational publishing industry, but it also knows how to treat people well and provide a challenging environment that fosters personal growth.
Source: Interview with Jeff Shelstad, March 31, 2011; "Unnamed Publisher Named to EContent Magazine Top 100 Digital Companies of 2010," Pressitt, December 15, 2010, accessed February 2, 2012, http://pressitt.com/smnr/Flat-World-Knowledge-Named-to-EContent-Magazines-2010-List-of-Top-100-Digital-Companies-/2961/; Alexandra Torres, "Company Offers Alternatives to Enter the World of Knowledge," The Ticker, October 10, 2010, accessed February 2, 2012, http://www.theticker.org/mobile/company-offers-alternatives-to-enter-the-world-of-knowledge-1.2360719; John Tozzi, "Online Startups Target College Book Costs," Bloomberg BusinessWeek, September 23, 2010, accessed February 2, 2012, www.BusinessWeek.com/smallbiz/content/sep2010/sb20100922_892919.htm.